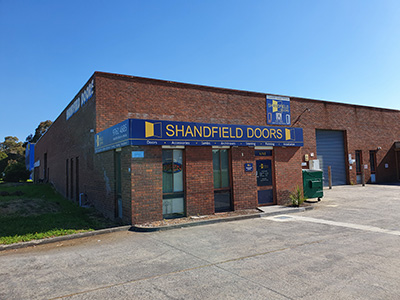 About Us
Shandfield Doors is based in Bayswater North and has been designing, building and installing doors for over 25 years.
This family-built business offers a professional and personal service, where outstanding quality is coupled by excellent value.
---
Our services Include:
All your door needs
Quotes and professional advice
Custom made doors
Leadlight
Quality hardware
Expert installation
All suburbs
We also provide complete services for the following:
Door installation
Staining/Painting
Accessories
Front-Entry Frames/Period
Jambs and Architraves
Every door is unique as it is manufactured in our factory to the client's requirements.
Steve Kotaidis
(Local Guide)
⭐⭐⭐⭐⭐
"Great service and quality products purchased over a long duration from internal doors, bi-folding doors and door hardware. Good honest company to deal with."
Lincoln Eichenberger
⭐⭐⭐⭐⭐
"I was really happy with the outcome of my doors. Jerry was very professional and the customer service was 10/10. I would highly recommend Shandfield Doors as you will not be disappointed."
Grant Lynch
⭐⭐⭐⭐⭐
"Jerry is super helpful. Spent time with us to understand our options and worked to get is exactly what we wanted."
Tony Roberts
(Local Guide)
⭐⭐⭐⭐⭐
"Quality workmanship. Patient with customers. Friendly staff. Door installation occured when stated and with good notification. Very happy. Will return at a later date for more doors."
Joanne Pottenger
⭐⭐⭐⭐⭐
"Jo Pottenger, Jerry is one of the nicest guys to do business with there is nothing that is too much trouble. The door he installed was brilliant and definitely adds value to my home. I would recommend him anytime 👍"
Debbie Kakkos
⭐⭐⭐⭐⭐
"Hi, we got our double front doors from Shandfield Doors. Jerry was very professional & his customer service was 100%. Jerry knew exactly what our vision was and what we wanted. He was very competitive in price and the finished product is absolutely amazing. 5 Star doesn't do this man justice. We have received many compliments and has put the final touch to what our facade of our home needed. Thank you Jerry for everything. Tony & Deb Kakkos"
Elisa Ryan
⭐⭐⭐⭐⭐
Olddad
⭐⭐⭐⭐⭐