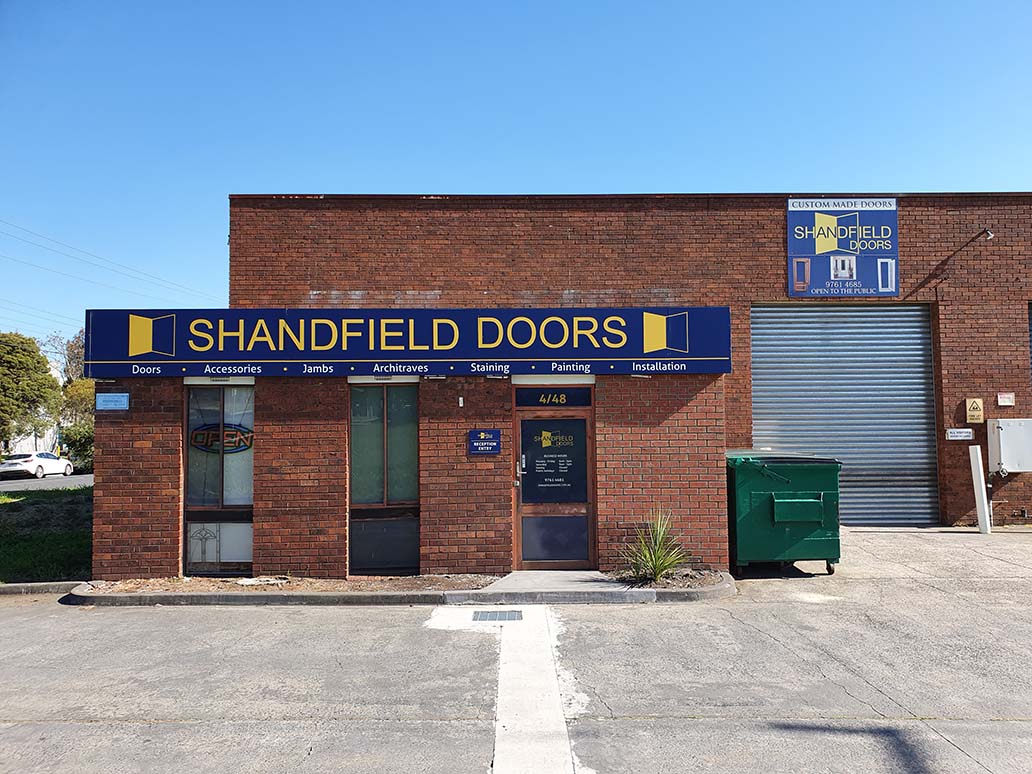 Welcome to Shandfield Doors
Shandfield Doors is based in Bayswater North and has been designing, building and installing doors for over 25 years. Established by Master Craftsmen Jerry Zapantis, Shandfield Doors offers a professional and personal service - where outstanding quality is coupled with excellent value.
Our experience and knowledge in door solutions for home and business needs have made us experts at what we do. We offer workmanship that defines unique taste and aesthetic appeal that is yours alone.
Call Shandfield Doors to discuss your project, or visit our showroom which is open from Mondays to Fridays between 8am and 5pm, and Saturdays from 9am to 2pm.