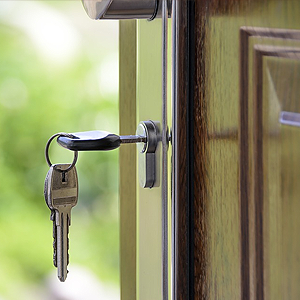 Door Safety Tips that Every Homeowner Should Know
November 17, 2017
Doors should be far more than just attractive, functional elements for your house, especially when they are at your entry points. These elements also should be secure 24/7. After all, you do not want intruders to be able to invade your home. The following are door safety tips that you and other homeowners should know to ensure that your doors provide security as well as ambiance to your house.
Door Safety Starts with a Sturdy Frame
If the doorframe is poorly constructed, intruders can gain entrance to your home, regardless of the style, construction or material of your door. Once you ensure that this is constructed properly, you can proceed with choosing and installing the door.
Doors Should Be of Durable Materials
Your doors always should contain durable materials that make it difficult for people to destroy to acquire entrance to your residence. Solid wood is just one example of the materials that are in quality, long-wearing doors.
Use Only High-Quality Hardware
Be certain that the professionals install only high-quality hardware on your door, including:
Hinges that attach with long screws that reach deep into the doorframe for a secure installation.
Door handles should not work loose easily with regular use.
All entry doors need to contain quality deadbolt locks.
Preserve Your Privacy with Frosted Glass on or Windowless Doors
When privacy is of utmost importance to you, you may opt for windowless doors or ones with frosted glass. If you live in a rough neighbourhood, though, where your risk of break-ins is high, we recommend the windowless doors for the best security. Another choice in neighbourhoods such as these is to opt for 2-in-1 doors that contain a hinged opening panel behind mesh or wrought iron panels.
Remove Any Landscaping Features That Hide Your Front Door
Remove shrubs from the yard if they block the view of your front door from the street. You will prevent intruders from being able to hide from the view of the neighbours while they attempt to break into your home.
Install Adequate Exterior Lighting
Another door safety tip is to install sufficient exterior lighting to illuminate the entryway. Intruders are not attracted to brightly lit properties since it increases their chances of getting caught in the act of their crimes.
For additional door safety tips that every homeowner should know, contact Shandfield Doors. We specialise in front, internal, 2-in-1 doors, and leadlight doors. Our company designs, builds and installs the door or doors according to your specifications and needs. Since we also are a family-owned company, our customer service is highly personalised.
Optimized by NetwizardSEO.com.au